Consultancy & development
Our solution is easy to implement, but your product range and/or market may be complex. We helped many customers with platform specific integrations via our API.
If you want a custom solution: link your own product information to your ordering system or simply outsource catalog import & implementation, we can help.
High volume catalog imports
Importing catalogs is a very simple and highly automated process that takes little time. Therefore, most customers manage the import process themselves.
When you're not able to process high volumes, our production facility can also help you.
At the rate of up to 10,000,000 spare parts per month, your entire stock of parts catalogs will be online in no time. Ready to improve your sales!
Propeller
Propeller was founded with the aim of digitizing B2B sales and ordering processes. Propeller is a complete ecommerce platform including a PIM, order and quote editor, marketing automation, customer-specific pricing and self-service portal functionality.
Via the Propeller platform, all processes are brought together and digitized, reducing error margins and admin to zero.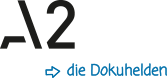 A2 Doku
A2 Doku GmbH is a technical documentation service provider formed in 2003, specialized in technical communication, technical translation and documentation development.
A team of experienced documentation engineers, technical writers, information architects, translators and DTP specialists create complex technical documentation – legally compliant, comprehensible and tailored to the target group.
Earn 10% recurring revenue for every referral
Want to grow your business and earn extra income (without a whole lot of hassle)? You can earn 10% of recurring revenue for every new spareparts.live subscriber you bring in.
Companies that take advantage of spareparts.live