Propeller
Propeller was founded with the aim of digitizing B2B sales and ordering processes. Propeller is a complete ecommerce platform including a PIM, order and quote editor, marketing automation, customer-specific pricing and self-service portal functionality.
Via the Propeller platform, all processes are brought together and digitized, reducing error margins and admin to zero.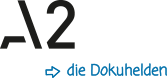 A2 Doku
A2 Doku GmbH is a technical documentation service provider formed in 2003, specialized in technical communication, technical translation and documentation development.
A team of experienced documentation engineers, technical writers, information architects, translators and DTP specialists create complex technical documentation – legally compliant, comprehensible and tailored to the target group.