FocusPoint is the only SaaS e-commerce solution created specifically for SAP Business One.
https://focuspointsap.com/focuspoint-modules/
Highly configurable, FocusPoint comes pre-integrated into SAP Business One, enabling companies to configure B2B, B2C or D2C webstores, eliminating unnecessary integration costs and delays. FocusPoint also provides customers a self-service portal with historical SAP order history, bill payments, statements, credit memos, reorders, and returns.
Further differentiating FocusPoint in the marketplace is that the platform is implemented and supported by certified SAP Business Once consultants. FocusPoint's expertise in SAP Business One e-commerce has led to the creation of additional modules to support business growth, including:
B2B Mobile App
Product Configurator
Product Customizer
Preventative Maintenance
Service Portal
PIM & Parts Integration
Rental
3PL
Solvisoft is a Full-Service E-Commerce agency for Trade and Manufacturing companies.
The E-OPS platform developed in-house has a modular structure and can therefore be used as a B2B Webshop, Sparepart Portal or Information Portal. Each with the aim of providing the customer with customer-specific information such as: prices, stocks, spare parts, Bill Of Materials (BOM) lists or interactive Exploded View drawings.
We provide hosting, management and security with our IT departments. We secure the data, software and hardware of Trading and Manufacturing companies, so that they can focus on their primary activities without any worries.
Propeller was founded with the aim of digitizing B2B sales and ordering processes. Propeller is an ecommerce platform including a PIM, order and quote editor, marketing automation, customer-specific pricing and self-service portal functionality.
Via the Propeller platform, all processes are brought together and digitized, reducing error margins and admin to zero.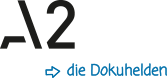 A2 Doku GmbH is a technical documentation service provider formed in 2003, specialized in technical communication, technical translation and documentation development.
A team of experienced documentation engineers, technical writers, information architects, translators and DTP specialists create complex technical documentation – legally compliant, comprehensible and tailored to the target group.