Functionality your visitors will love! 
Ordering parts often leads to errors. Our solution helps your visitors search and find the right parts: increase profits, reduce product returns and increasing your profit.
All functionality is presented on top of your existing Webshop or service portal. Seamlessly integrated to your product pages, giving your visitor a great experience. 
your logo
and 
your colors
matching
your Webshop
search 
available
spare parts
in your
Webshop
languages
for your  
multi-lingual
Webshop
multiple
options to
describe
your
parts
click areas
linked to
the parts
in your
Webshop
a click on
the icon
opens the
corresponding
product page 
in your
Webshop
or portal
flip-up area
showing
all available
metadata
of the part
clicked
folding
tab to
show & hide
your parts
catalogs
and 
drawings
pan & zoom
for a clear
and sharp
image
of your parts
drawings

navigate product thumbnails
We are different from the competition
Immediate deployment
You start today, instead of an expensive, time-consuming implementation
Import a universal standard
Use your PDF files and output, instead of CAD system-dependent or file-bound technology
Process old and new catalogs of yours and those of your suppliers
Patented technology
Our patented technology ensures super-fast addition of interactive parts drawings to your website
Your customers use the interactive parts drawings via a virtual layer on top of your existing Webshop or service portal
Our philosophy
In addition to new catalogs, the biggest challenge for customers is also to have drawings and parts lists from old, existing catalogs online. Own catalogs, but certainly also those of vendors. In most cases this is in PDF format, because this is the de facto standard worldwide.
Spareparts.live processes standard PDF parts catalogs and that is how we distinguish ourselves from the competition! Our philosophy: "everything should be handled, without additional implementation, software or plug-in".
Where the competition chooses to depend on individual systems and versions, we choose to support 1 universal standard.  Instead of being tied to specific CAD systems and files, we use a universal standard that can be generated by any system. Whether it is a CAD system, standard drawing software, or images and lists from an old publication.
How it's done…
1. Sign up at spareparts.live
It all starts by signing up at spareparts.live. Here you can import and manage your parts catalogs. Organize your files into folders, define your domain, add order-link information, customize the layout to your company's branding and much more…
multiple language support
no IT-involvement needed for Webshop or Service Portal integration
extendable with links to other sources of information, like service manuals
accessible through API for own development
2. Import your part catalogs
spareparts.live lets you import part catalogs in a highly automated process*. Upload the desired parts catalogs in your personal spareparts.live dashboard. It automatically analyzes drawings and part lists and converts them into a search & retrieve/order system. The clickable result is returned immediately after quality control.
You can verify the end results and adjust if needed or wanted.
the highly automated process makes it easy to both get started and to keep your product range up-to-date
catalogs with different layouts from different suppliers are brought together in 1 user-friendly layout
3. Connect a layer to your website
spareparts.live works as a virtual layer on top of your Webshop by default. This patented solution contains an overview of all your parts catalogs. All products in a parts catalog are shown as drawings (exploded views) and defined with at least 3 types of information: POS (POSition Number), OEM (Original Equipment Manufacturer) and a description. Spareparts.live connects these 3 types of information to the product in your Webshop or Service Portal.
by using the default layer, your Webshop or Service Portal functionality is untouched
platform independent, works in all modern browsers
If you prefer a deeper integration into your website, you can also use the API instead of the default layer.
4. Your customers order from an exploded view
The exploded views of your part catalogs are used as a means of navigation. Selecting a part number in the drawing shows additional part information, and by clicking on the shopping basket, the layer closes and redirects the visitor to a correct product order page.
high confidence about ordering the right part
order mistakes will go down to a minimum
(*) available in a SaaS solution and as Windows App, depending on your needs, the sources and quality of your catalogs.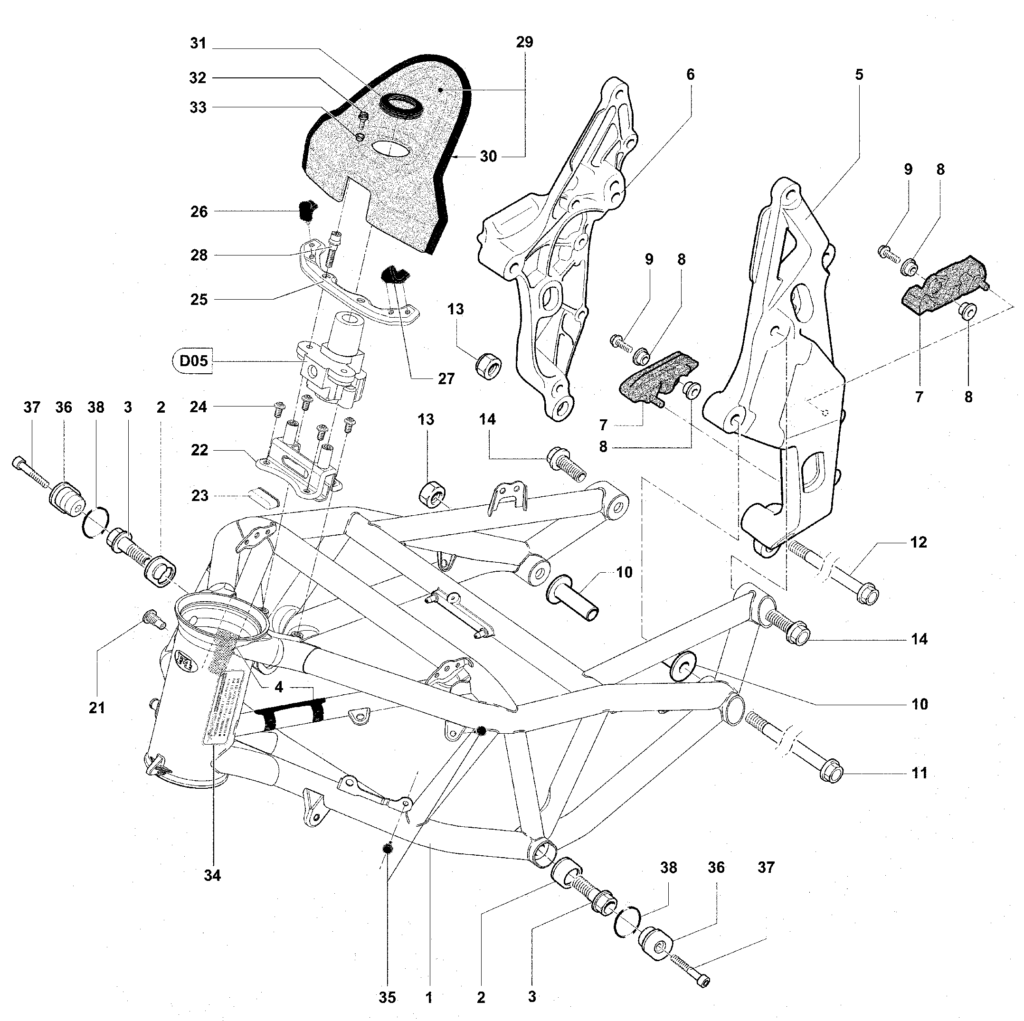 Import or update

thousands

of spare parts within

hours
Spareparts.Live lets you import drawings and parts lists from your parts catalogs and service manuals.
In a highly automated process it converts the parts catalogs into a user-friendly ordering system. Easy to integrate into your Webshop, easy to keep your product range up-to-date.
Should you not be able to process high volumes, our production facility can also help you.
At the rate of up to 10,000,000 spare parts per month, your entire stock of parts catalogs will be online in no time to help improve your sales.