Functionality your visitors will love! 
Ordering parts often leads to errors. Our solution helps your visitors search and find the right parts: increase your profit and conversion, and reduce product returns.
All functionality is presented on top of your existing Webshop or service portal, or seamlessly integrated to your product pages, giving your visitor a great experience. 
your logo
and 
your colors
matching
your Webshop
search 
available
spare parts
in your
Webshop
languages
for your  
multi-lingual
Webshop
multiple
options to
describe
your
parts
click areas
linked to
the parts
in your
Webshop
a click on
the icon
opens the
corresponding
product page 
in your
Webshop
or portal
flip-up area
showing
all available
metadata
of the part
clicked
folding
tab to
show & hide
your parts
catalogs
and 
drawings
pan & zoom
for a clear
and sharp
image
of your parts
drawings

How it's done…
1. Sign up at spareparts.live
It all starts by signing up at spareparts.live. Here you can import and manage your parts catalogs. Organize your files into folders, define your domain, add order-link information, customize the layout to your company's branding and much more…
multiple language support
no IT-involvement needed for Webshop or Service Portal integration
extendable with links to other sources of information, like service manuals
accessible through API for own development
2. Digitization / Import your part catalogs 
spareparts.live lets you import part catalogs in a highly automated process*. Upload the desired parts catalogs in your personal spareparts.live dashboard. It automatically analyzes drawings and part lists and converts them into a search & retrieve/order system. The clickable result is returned immediately after quality control.
You can verify the end results and adjust if needed or wanted.
the highly automated process makes it easy to both get started and to keep your product range up-to-date
catalogs with different layouts from different suppliers are brought together in 1 user-friendly layout
3. Connect a layer to your website
spareparts.live works by default as a virtual layer on top of your webshop. This patented solution contains a structured, visual overview of all your equipment/machinery/vehicles and the relevant parts from your parts catalogs. All parts are shown as interactive, clickable items on the drawings from your catalog and are automatically linked to the product in your Webshop or Service Portal.
By using the standard available layer, the existing functionality of your webshop or service portal remains unaffected. The layer works cross-platform and in all modern browsers.
If you prefer a deeper integration into your website, you can also use the API.
4. Your customers order from an exploded view
The exploded views of your part catalogs are used as a means of navigation. Selecting a part number in the drawing shows additional part information, and by clicking on the shopping basket, the layer closes and redirects the visitor to a correct product order page.
high confidence about ordering the right part
order mistakes will go down to a minimum
(*) available in our SaaS solution and in Hybrid, as Windows App, depending on your needs, the sources and quality of your catalogs. 
Why do I need spareparts.live in my Webshop or Service Portal?
A truly successful Commerce platform is the heart of your ecosystem. Spareparts.live creates and links clickable drawings to all your relevant, web-based systems: internal and external.
Whether it concerns your Webshop, the Service portal for technicians, or a Help system for all your end users.
Offer your visitors the certainty of selecting the right parts
Selecting the correct part from a drawing – such as an exploded view – is much easier than selecting from a list of photos or a list of part numbers. Not to mention entering a multi-character part number into a search system.
With spareparts.live, your visitors click through drawings while additional part information is displayed. This gives them maximum certainty when ordering or requesting information for the right parts.
Reduce returned orders
Research shows that a quarter of all returned products are due to incorrectly chosen products. Wrong, because products are not adequately shown, in lists with only photos, or only lists with product numbers and a brief description. By using original parts drawings, you make it a lot easier for the visitor to make the right choice. If these parts also become clickable, this will result in fewer incorrect orders.
Saving costs
It is well known that the greatest cost savings can be achieved by reducing the number of incorrectly selected parts. The costs of the logistics and workflow involved in a return shipment are enormous. Who doesn't want to bring costs down? Make sure the correct parts are selected!  
Increase conversion
Increase your conversion rate effectively because visitors choose your Webshop as their preferred shop. Returning visitors are good for better scores, more mouth to mouth advertising and even more exposure.
Increase profit
More profit is made by reducing the cost of returned products. In addition, a good and simple selection system contributes to the pleasure and convenience that your visitors experience. A Webshop or Service Portal that users like to visit automatically attracts more customers. More customers, more sales, more profit.
We are different from the competition
Immediate deployment
You start today, instead of an expensive, time-consuming implementation
Import a universal standard
Use your PDF files and output, instead of CAD system-dependent or file-bound technology
Process old and new catalogs of yours and those of your suppliers
Patented technology
Our patented technology ensures super-fast addition of interactive parts drawings to your website
Your customers use the interactive parts drawings via a virtual layer on top of your existing Webshop or service portal
Our philosophy
In addition to new catalogs, the biggest challenge for customers is also to have drawings and parts lists from old, existing catalogs online. Own catalogs, but certainly also those of vendors. In most cases this is in PDF format, because this is the de facto standard worldwide.
Spareparts.live processes standard PDF parts catalogs and that is how we distinguish ourselves from the competition! Our philosophy: "everything should be handled, without additional implementation, software or plug-in".
Where the competition chooses to depend on individual systems and versions, we choose to support 1 universal standard.  Instead of being tied to specific CAD systems and files, we use a universal standard that can be generated by any system. Whether it is a CAD system, standard drawing software, or images and lists from an old publication.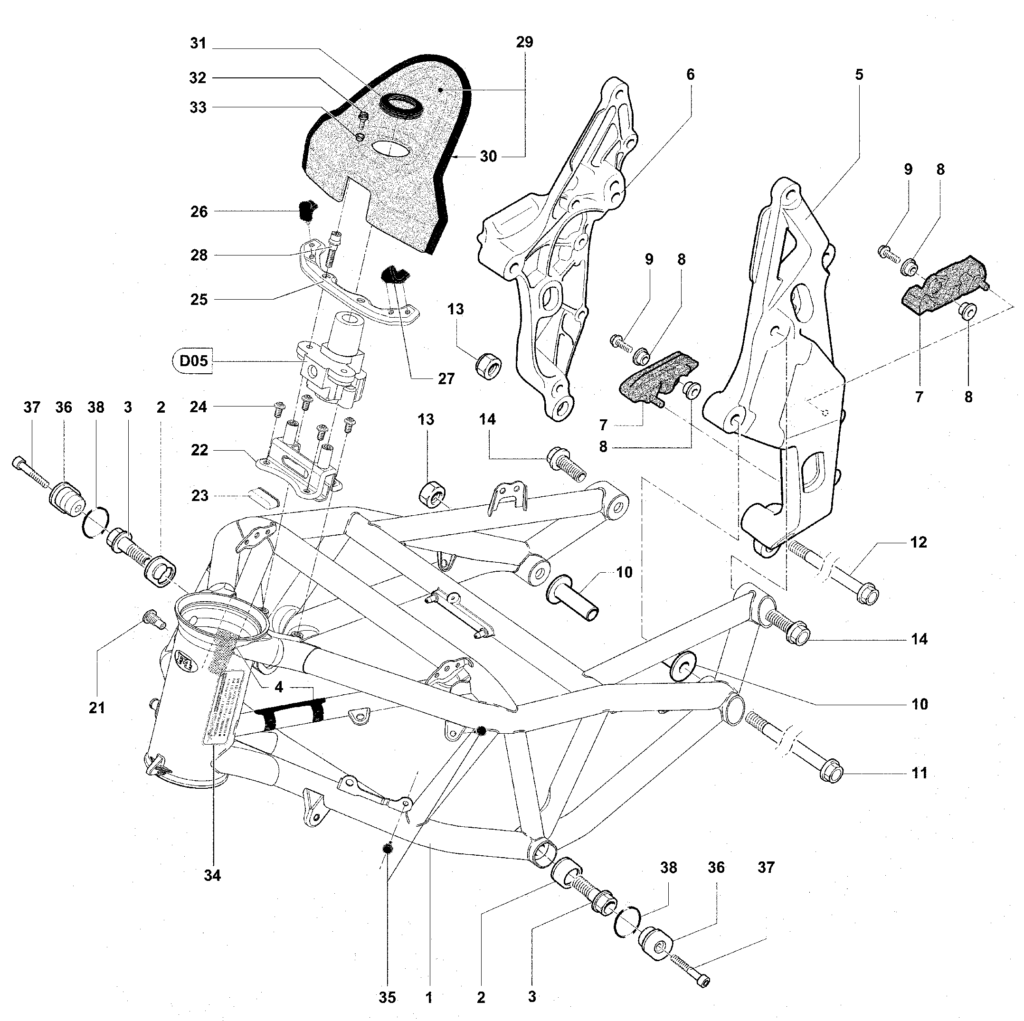 Import or update

thousands

of spare parts within

hours
Spareparts.Live lets you import drawings and parts lists from your parts catalogs and service manuals.
In a highly automated process it converts the parts catalogs into a user-friendly ordering system. Easy to integrate into your Webshop, easy to keep your product range up-to-date.
Should you not be able to process high volumes, our production facility can also help you.
At the rate of up to 10,000,000 spare parts per month, your entire stock of parts catalogs will be online in no time to help improve your sales.
Companies that take advantage of spareparts.live